MBBS Alumni Batch Donations
To donate to your Batch Gift, please click on "Donate" below, and choose your year.
Proud to be from CMC!
One of CMC's greatest strengths is our dedicated alumni scattered all over the world. Entering the portals of CMC as carefree teenagers, they emerge out of the CMC chrysalis as caring, compassionate, competent healthcare professionals. Today, CMC runs 200 courses, with nearly 3000 students on our different campuses and another 600 through distance education. In today's world, where education is a business, we continue to invest in our students. We proudly charge low undergrad tuition fees, not wanting to turn anyone away for lack of money. Scholarships and education subsidies are provided to students in need. And the wonderful result is that yesterday's students become today's alumni, supporting CMC and our charitable networks.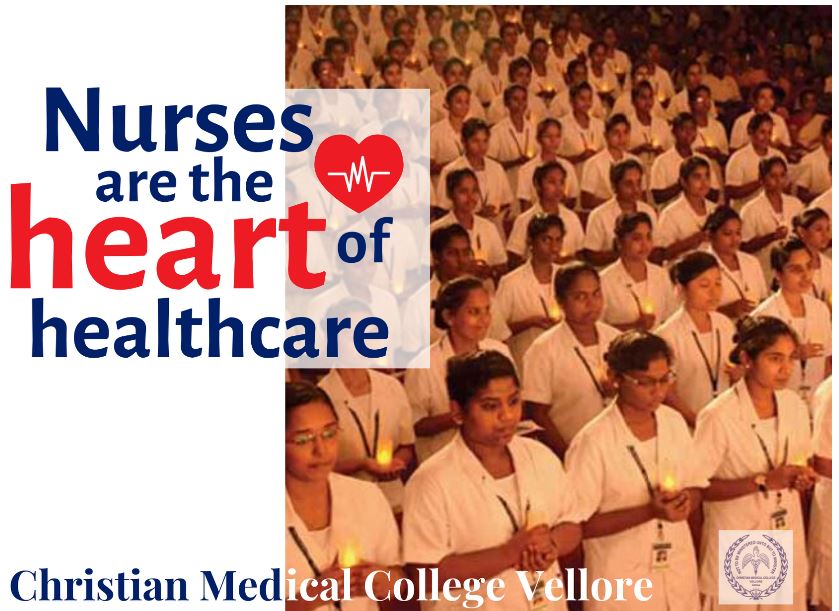 Today, we appeal to our beloved alumni: CMC needs YOU like never before. We are at a point of unprecedented growth and development. We are building a new campus at Kannigapuram for trauma care and higher specialities. The Chittoor campus is expanding it's services in rural Andhra Pradesh. The community health work in urban and rural areas around Vellore is thriving. Every year we increase our subsidised care for the marginalised. And as the Covid-19 pandemic sweeps across the world, we gear up to face the new set of challenges this will bring.
Once a CMC-ite, always a CMC-ite! You were specially chosen by CMC, now we ask you for your help. Will you donate to care for our poor patients, educate a student, or support our infrastructure needs? Click on one of the options below to donate now!
Special Alumni Appeal for PPE
During the current Covid-19 Pandemic, CMC is spending around Rs.3 Crores every month on Personal Protective Equipment (PPE). This is vital to protect both staff and the patients from cross-infection. Meanwhile our flow of regular patients is much less, because people are unable to travel. So our income is reduced at a time when we are doing more than ever to help those in distress. The Alumni around the world are rising to the challenge by donating to this special appeal to help pay for PPE for our front line workers.
Alumni Medical Assistance Fund
Several of CMC's alumni have devoted themselves to serving in mission hospitals and areas of need. They have sacrificed high status careers, financial security and many comforts that we may take for granted. In many cases they have no savings to fall back on in times of need. The Alumni Medical Assistance Fund (also known as the Alumni Distress Fund) was set up to ensure that financial help is available to such alumni needing medical treatment at CMC.