For Mr. Suresh, CMC, Vellore has a whole new connotation. For him CMC is beyond a hospital, it where he received his freedom…. freedom to walk and use his left arm.
Imprisoned for life, Suresh is an inmate of the Vellore prison. He had made some bad decisions in the past and his actions of haste resulted in him harming a person to a very serious extent. It did not stop there, Suresh went onto take his own life, which ended badly and left him without his right leg and left arm.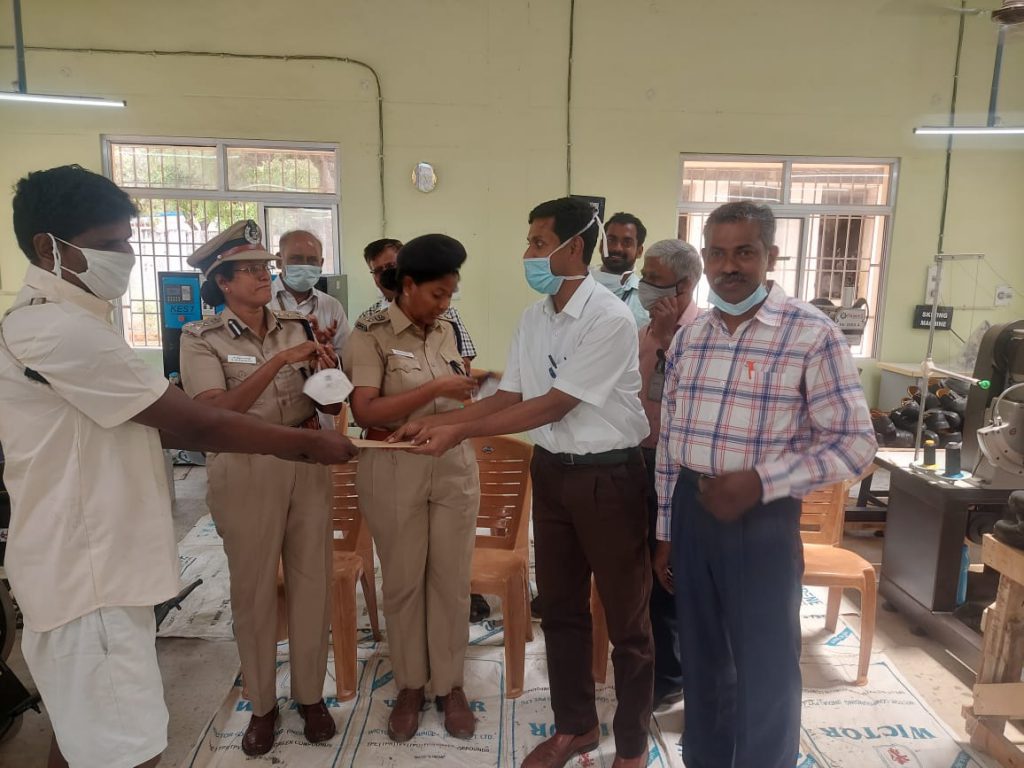 A significantly disabled person bearing scars of his suicide incident physically and bearing the unseen yet quite strong scar and stigma of a prisoner, Suresh was left behind bars. Living in the prison is never a pleasant ordeal, for Suresh it was worse since he had to depend on others for his every small need.
Eventually he became one of the first such cases to be treated and rehabilitated in a private hospital; this where he was introduced to this life- saving institution in Vellore.
Soon enough, with the compassionate and holistic care provided here coupled with sound expertise, Suresh was able to adapt well to rehabilitation.
He was given an artificial lower limb and a mechanical prosthetic arm. He was meticulously provided training over and over a till he learned to make the artificial limbs a part of his own body. He mastered its use and soon learned to go about his life like anyone else. This independence meant more to him than anything else.
At last he was able to do things without having to depend on others all the time.
He did not leave his time in prison to be of no use. He took advantage of his new found, mobility and learned to work from the prison. He joined a shoe factory and received training. His prison job kept him occupied and also gave him few earnings. He learned to increase his savings and find a purpose in his life.
What did Suresh do with his earning?
He took a sum of 5000 Rupees, (which is a large amount for anyone especially for a prisoner working form the prison using his artificial limbs) and donated it to CMC, Vellore. His gesture of gratitude makes a huge difference in the care for the needy patients. In a world where generosity and care for others is diminishing at a fast pace, Mr. Suresh stands tall and his gesture can never be forgotten.
As he looked up, Jesus saw the rich putting their gifts into the temple treasury. He also saw a poor widow put in two very small copper coins. I tell you the truth, he said, this poor widow has put in more than all the others. All these people gave their gifts out of their wealth; but she out of her poverty put in all she had to live on. Luke 21:1-4