This week, I have been overwhelmed by the kindness of friends and well-wishers like you. CMC has received a tremendous response to our Covid-19 Preparedness appeal from all over the world. Your generous support and prayers are a great encouragement to our medical and support teams during this unprecedented crisis.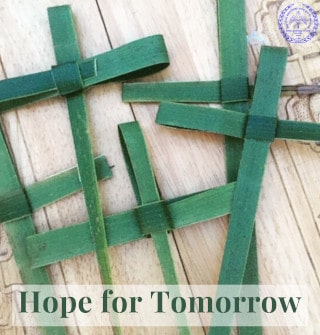 In 1922 Dr. Ida Scudder, our founder, said to her first batch of graduating doctors:
"You will not only be curing diseases, but will also be battling with epidemics, plagues and pestilences and preventing them. Face trials with a smile, with head erect and a calm exterior. If you are fighting for the right and for a true principle, be calm and sure and keep on until you win."
Nearly a hundred years later, her words ring true. The hospital is still working, but at reduced capacity, admitting only for emergencies. We have responded to the crisis in various ways. Our community health teams have distributed medicines to patients with chronic illnesses, like diabetes or hypertension, since they cannot come to hospital. We are giving food coupons to patients in need. Long range telemedicine consultations have started and our students have online classes. In discussion with our District Collectors, we are making ready additional ICU beds and isolation wards for the Covid-19 pandemic. We are preparing for the worst, while hoping and praying for the best.
As anxiety, fear and apprehension loom large, I urge you to remember the Good Friday & Easter story. The pain of the cross gave way to the glory of the resurrection. Light triumphs over darkness. There may be a night of weeping, but joy will come in the morning. Let us hold fast – we have hope for tomorrow.
In gratitude,
Dr. J.V. Peter
Director, CMC Vellore
April 8th, 2020
Ps. Click here to support our Covid-19 Preparedness Appeal