Girish* is a manual laborer from West Bengal. He carried heavy loads at construction sites for a living. He and his wife have a one-year-old 'chota beta' (little son) whom they love dearly.
Early this year, the 34-year-old had jaundice and severe abdominal pain. His health did not improve despite treatment at a local hospital. Girish decided to come to CMC Vellore. He was admitted and treated under the Department of Hepatic Pancreatic & Biliary (HPB) Surgery. His doctors asked him to come back to CMC after a month for a follow-up and review. This time however, Girish was diagnosed to have cancer in the bile duct. He was crushed. His first thoughts were for his little son, "If I die, I fear for his future".
Despite the odds, Girish remained optimistic – he was determined to get better and return home. His family and community sent him money for surgery and treatment. He applied for Swasthya Sathi (West Bengal Government health insurance). The rest of his medical costs were subsidized through CMC's charity schemes.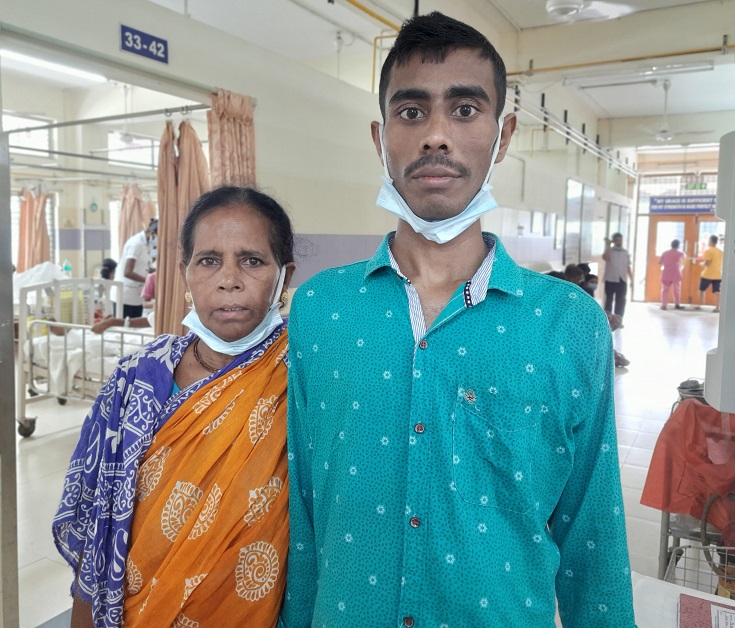 Girish responded well to his treatment. He is now back home, resting and recovering. He looks forward to finding a new job that will not burden him physically.
Your support makes a huge difference in the lives of ordinary people. When you donate today, you give hope to our patients like Girish.