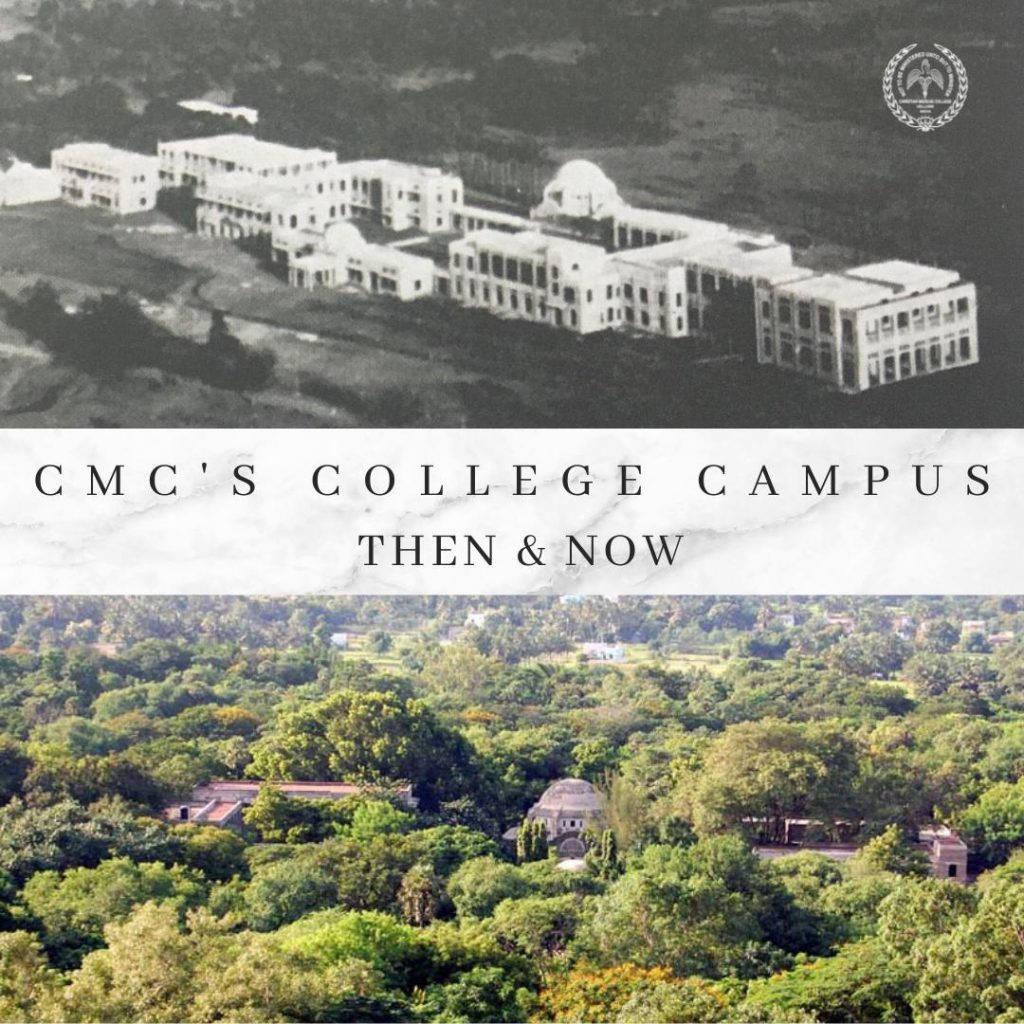 The rapidly spreading 3rd wave of COVID-19 has put a damper on the Pongal festivities in South India this weekend. Pongal, a harvest festival, celebrates the end of winter and the overflowing of nature's gifts to us.
Our Founder, Dr. Ida Scudder loved nature and planted many of the trees in CMC's College Campus. The dusty desert floors have been transformed into a canopy of green.
The 'then & now' photograph shows the college buildings and the dome of the chapel almost completely hidden by trees now! Dr. Ida Scudder also planted seeds of knowledge and compassion, and these continue to grow and thrive as her legacy lives on in our staff, students and friends.
CMC's Chittoor Campus in rural Andhra Pradesh is located in an ecologically diverse environment of grasslands, scrub forests and hills. Six streams start from within the campus! We have expert ecologists and environmental planners who advise us on the care of our environment and our planning for future growth. Where to build and where not to build, what kinds of tree species to plant, how to be more sensitive to our environment and protect water bodies, fauna and flora.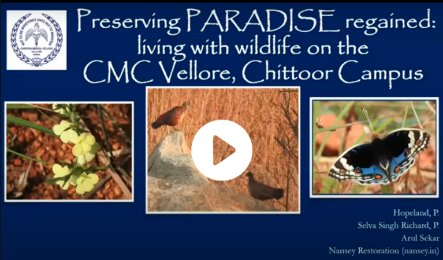 "Our mandate is Healthcare and Education, but we are also stewards of the land," says Dr. Kenny David, Associate Director, Chittoor Campus. "Our growth as an institution will have to happen with an intentional mindfulness of the ecosystem we have inherited. Nature and health are intrinsically linked. As the saying goes, we do not inherit nature from our ancestors, we borrow it from our children."
Please support our Chittoor Campus as we dream and plan ahead for this year. The Campus development plans include expanding the hospital, the nursing college and hostel and the community health programme.
PS. Click here for a glimpse of the wildlife at Chittoor Campus. These images are available in the Chittoor Calendar 2022
Contributed by CMC Chittoor team