Click here to read an update on RUHSA in the last year, 2021 to 2022. We are grateful to you our donors, well wishers and friends for your constant support and prayers!
RUHSA stands for 'Rural Unit for Health and Social Affairs'. In the 1970s, 80% of India's population lived in the villages (today, it's around 65%), but 80% of her doctors were in the towns. CMC had a growing feeling that pure healthcare in hospitals was not touching the root issues faced by farmers and landless labourers. Many factors (such as sanitation and nutrition) that had most impact on the health of the community were outside the control of the health services. After treatment, a "person goes back to his community and environment and more often than not gets ill again" (quoted from 'Introduction to RUHSA – The Programme Proposals').
RUHSA – Treatment and Training
RUHSA provides both treatment and education as one of CMC Vellore's community hospitals. The Rural Unit for Health and Social Affairs provides holistic care. It combines medical treatment with development through education for the 120,000+ people in the communities of K.V. Kuppam. The hospital is 25km west-north-west of Vellore, see the map below.
Community based Medical Treatment
RUHSA works with the communities of K.V. Kuppam to improve their health. RUHSA's health care system aims to take care of everyone in the community. They look after people from "womb to tomb".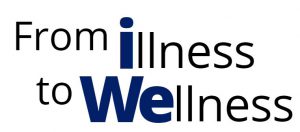 Nurses and doctors work in the 23 Sub-Centres and Mobile Community Clinics. Here they provide medical treatment at the primary level care. While the local Family Care Volunteers and Health Aides support the care given to vulnerable groups. These vulnerable groups include women, children, the elderly and those with chronic illnesses.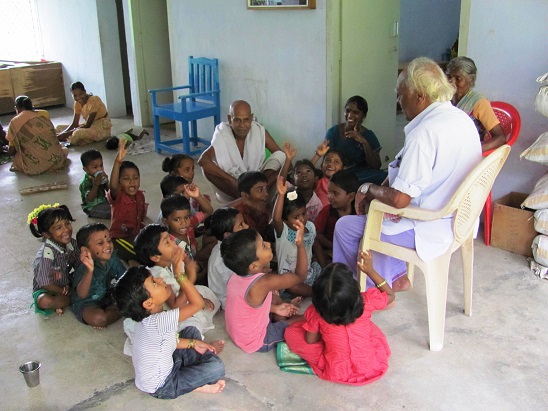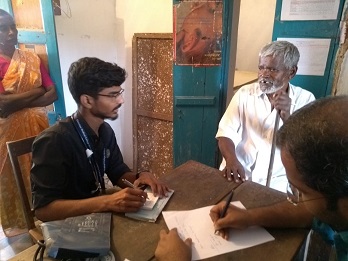 RUHSA focuses on the most vulnerable. A part of this is the Community Nutrition programme, focusing on children under the age of 5 years. For example, the Pachaikilli Play Center is a space where children learn through play. Here, they interact with grandparents who are in RUHSA's Elderly Care Centres.
Outpatients and Inpatient Medical Treatment
Another part of RUHSA's holistic care is the secondary level care it provides. Secondary level care includes hospital-based outpatients and inpatient beds along with specialist treatment. RUHSA has 70 beds in the RUHSA base Hospital. The hospital can provide both free and subsidised care. You can help the hospital provide this subsidised care to those who need it by donating to CMC Vellore.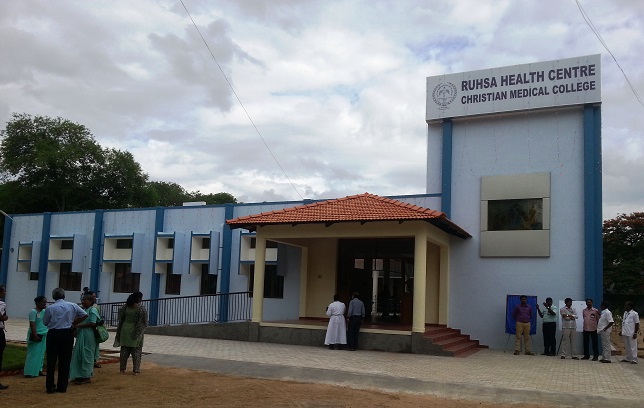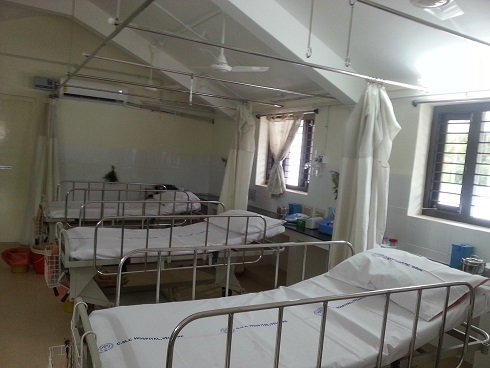 RUHSA also has specialty clinics with doctors visiting from CMC's main hospital. When needed, the doctors can refer patients to the CMC Main Town Campus. Here, CMC can give more specialist care or higher levels of "tertiary" care.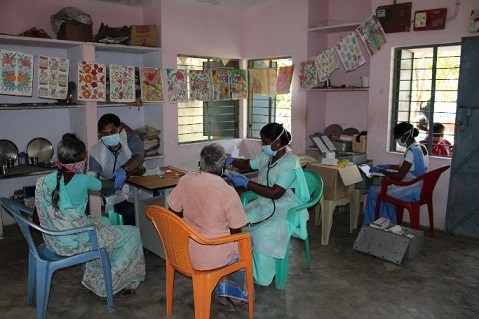 RUHSA looks after people with chronic diseases like diabetes, hypertension, kidney diseases etc. All these people are closely monitored to make sure no new problems occur. RUHSA treats Patients with HIV with the medicines they need. But they also give counselling to help them cope with their problems.
Economic Development and Training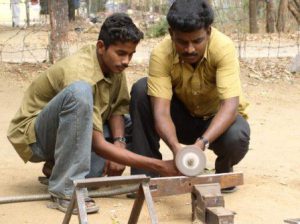 RUSHA provides holistic care and also helps the economic development of the area. They help this rural area in several ways. There are women's Self-Help Groups (SHGs) and farmers' clubs. The women's SHGs give them access to low-interest loans. For example, this may help them start a small business. Education is provided through the Community College. Here, the college offers unemployed youth a chance at vocational training and skill development.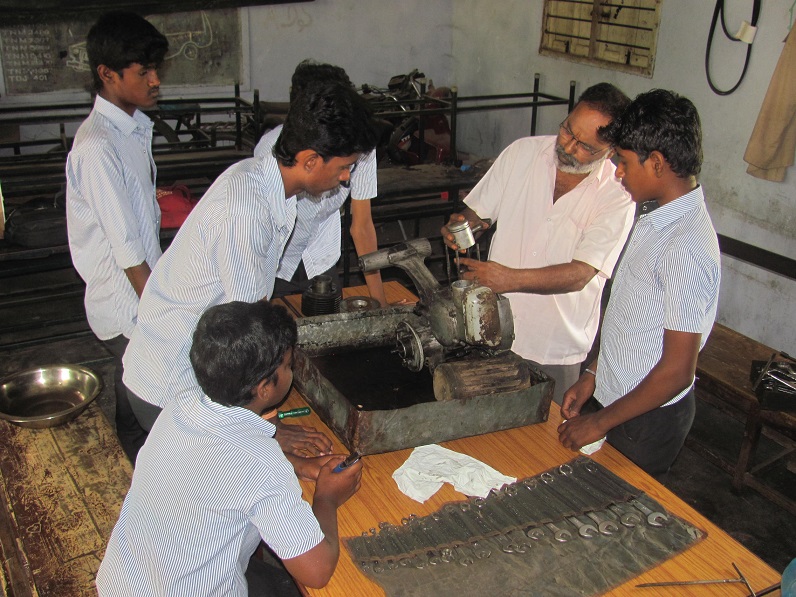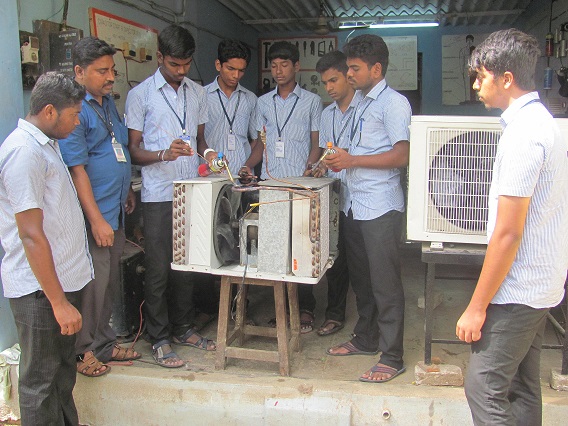 RUHSA Shares its Experiences
RUHSA shares its experience in providing both treatment and training, through various CMC Vellore educational programmes. These include the BSc Medical Sociology and PG Diploma courses in health management and administration. There also run various short term courses. For example, RUHSA teaches Primary Health Workers, health workers, development workers and medical professionals.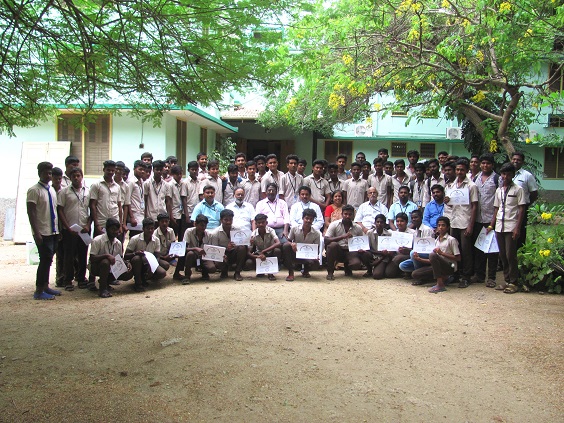 Read more about what RUHSA here
In the news
CMC's RUHSA Department hit the news when they reached the final round of the HCL Foundation Grant 2020 – '21, which attracted 9,395 applicants. RUHSA's project, on strengthening communities for the prevention of non-communicable diseases, was judged one of the top three entrants and awarded ₹25 lakhs.
Map to RUHSA