CMC's Low Cost Effective Care Unit (LCECU) has been never just about healthcare. They touch the lives of people who live in the nearby slums in a multitude of ways. During the lockdown, the team went many extra miles to ensure people had food, and sent medicines for their patients with chronic illnesses. This deep commitment to the wellbeing of these communities bears wonderful fruit from time to time.
Valli's story
Valli* lived in a small thatched hut at the foot of the Vellore hills. Tragedy struck when her only daughter died in childbirth, leaving behind a 5-year-old boy and newborn baby girl. Broken-hearted, she set to work and brought up her two grandchildren singlehandedly. One day Valli came to LCECU with a bad cough. It was tuberculosis, and needed long-term treatment. Wanting to ensure 100% cure, the follow-up team visited her home regularly. To their amazement they found she was an ideal patient! She took her TB medicines regularly and recovered completely. But they soon realised something else: Valli was on a mission – to build a good life for her grandchildren.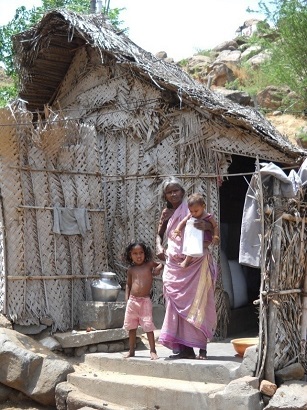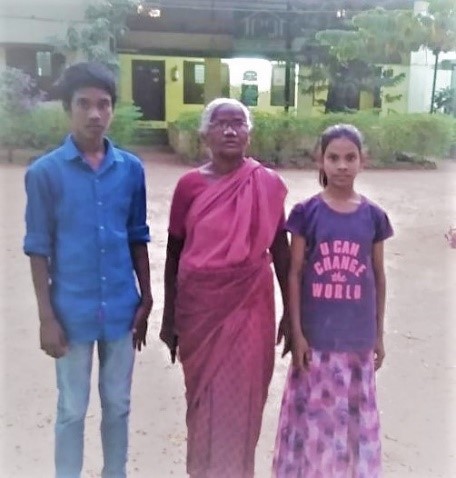 Valli's Mission
In 2009, she asked LCECU to help her admit the children in school. The team reached out to MBKG Pannai (a home and school for orphans). Valli offered to do any work they needed. She became a foster mother for a cottage of girls in the orphanage. Enthusiastically she helped with cooking, fetching water and caring for the children. For the last 11 years, this has been their home. Today, Valli says, "My grandchildren are growing up well. Vignesh* loves volleyball and Veena* wants to become a doctor." Maybe someday Veena will help save the lives of women in childbirth.
If anyone is ill, Valli brings them to LCECU. She is a guardian angel, not only for her grandchildren, but also for her many foster children!
Every gift you give to LCECU helps people build better lives- a life they deserve for them and their families. Thank you for supporting our outreach work. If you would like to know more or donate towards the work at LCECU, you can visit the page here.
*names changed. Story contributed by our team @LCECU